Fog lights or lamps are used to enhance safety in cars. Fog lamps are meant to be used at low speed to improve the illumination towards the verge and surface of the roads. Fog lamps play a significant role when the visibility is poor because of rain, fog, snow or dust.
An LED fog light is more efficient in energy consumption as compared to a conventional halogen bulb. LED fog lights last longer and are ideal in poor visibility weather conditions. They work much better than headlights. This is because the light from headlights of your vehicle gets reflected by fog and as a result, there is a fall in visibility even though the light is high in quality.
Why should you use an LED fog lamp?
When the weather is foggy, it's dark and stormy you cannot afford to depend on the headlights of your car. Conventional fog lights are, of course, light are very bight bulbs. But they consume a considerable amount of power. Further, they don't work as good as giving their prices. Therefore, they are not as daytime running light is not advantageous, even under dimed conditions.
On the other hand, the traditional fog lamp for cars aims to offer an adjunct to the low beams. As fog lies suspended near the ground, the fog lamps are designed to shine don and help to light up the road below the fog. However, the top of the beam is cut off blunt and therefore, light does not penetrate through god and gets reflected.

What are the benefits of LED fog lights?
1.They make your care safe
The best fog lights for your cars give you good visibility in bad weather conditions and will also enable other motorists to see you better. These lights help protect your passengers by installing the best-LED fog lamp.
2.They are much better than conventional halogen lamps
Top-quality LED lights have higher energy efficiency as compared to traditional halogen lamps. Further, they last much longer and re great in bad weather conditions. LED fog lamps are much more cost-effective. These lamps are much better than other LED lights used in automobiles.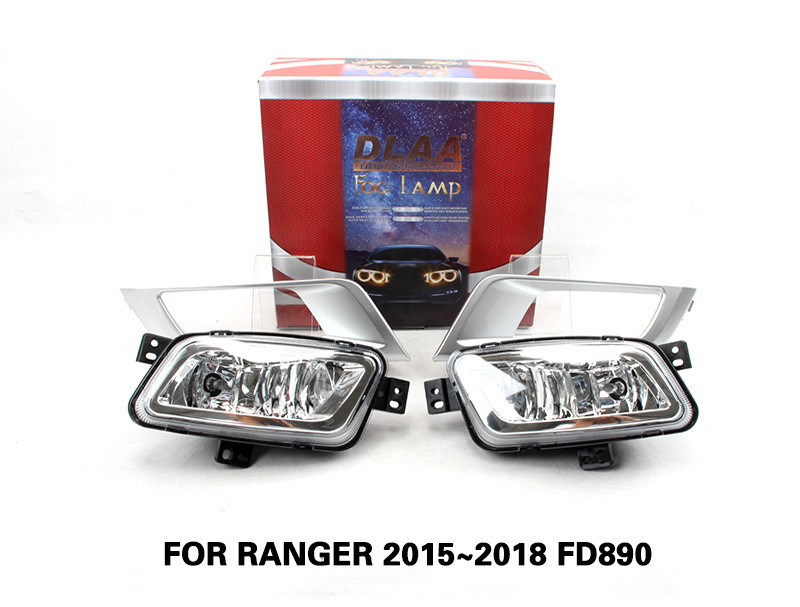 3.They are better than headlights
We've mentioned this before. Headlights reflect light and as a result, a lot of light is wasted. The LED fog light will help to see lane marks, and traffic signs and signals, and other motorists much better. This makes your driving safe.
4.They make your car look sleek
LED fog lights are meant to for use in diverse conditions. Many vehicle owners install them to impart a smart look to their car. If you're on the watch-out to upgrade your car accessories.
The LED lighting in cars today
LED lighting technology has progressed well and standard halogen bulbs in many areas. The fog lamp for cars is gaining currency and importance thanks to the diverse benefits. Today, an increasing number of car owners choose LED lights including interior lights.
To understand why we should use LED lamps for cars, it's important how these lamps work and are worth to use them in your car.
Halogen lights have been in use in vehicles for long. Many vehicles come with stand halogen fog lights. Halogen fog lights for cars are available as standards ones. Therefore, if your car is equipped with halogen bulbs, it's easier to continue with them.
You can upgrade your halogen headlights without getting rid of them.
LED fog lamps
The LED fog lamp is getting more popularly. They are advantageous as compared to conventional halogen fog lights and some owners prefer to migrate to LED lamps.
Though LED fog lights are expensive as compared to halogen ones, they can help save money in the years to come. Though a set of LED fog lights may cost much more, than halogen lights, it is important to note that halogen bulbs last 18 to 24 months. Contrariwise, LED fog lams last for many years.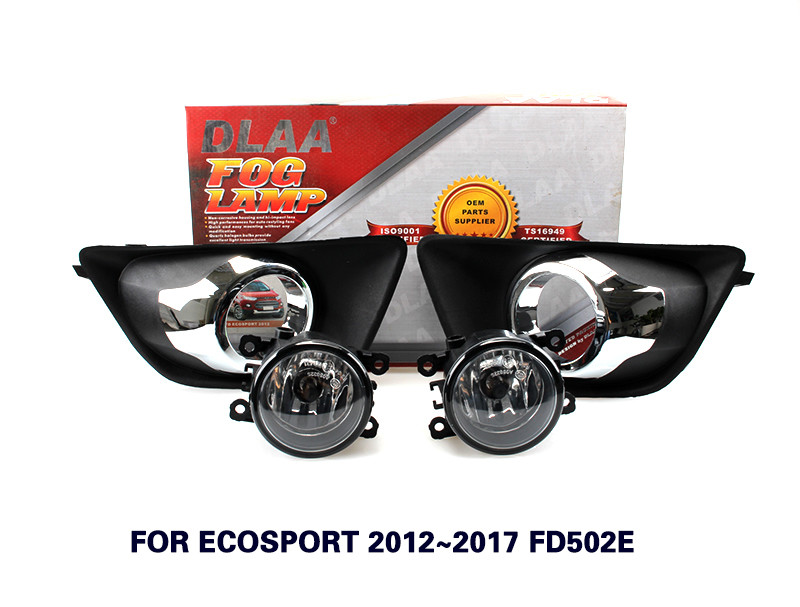 Installation is easy
Installing LED fog lamps is easier. Of course, in some cases, it may be challenging to replace halogen bulbs. However, in many cases, it's not that hassle. You can do it. if you're still not sure, look for an automotive electrician.
Performance
As for performance, the LED fog lamp for cars is brighter than halogen lights. But LED fog lamps have a cooler color in a given temperature range. This implies they can produce whiter light that is comfortable for the eyes. The white light also matches xenon HID headlights and much better than a halogen bulb could.
Note that fog lamps work bets when the color temperature is warmer and not cooler. Yellow light reflects off fog in different directions to a bluish color, and is much more efficient at illuminating the road.
Therefore, if you're migrating to the LED fog lamp, ensure the light not too blue because when the weather is bad you cannot see far away.
Given these reasons, it makes sense if you choose to install the LED fog lamp for your car. The other option that is halogen bulbs may not be beneficial in the long run because of their short lifespan.
Price
The price of the LED bulbs is going to be much more economical as competition saturates. Therefore, it's the best choice for your cars to choose the LED fog lamp for cars. They are safe for the environment, save energy and help save money, in the long run, thanks to their durability.
Why should you choose DLAA?
DLAA is a great enterprise in not only in automotive LED lighting but also other accessories manufacturing. The main products are fog light assembly diving light, LED light, LED light bar. The company can also come into terms with customers to provide customized service. The DLAA brand is popular in more than 200 countries across the globe. And, the company has been bestowed with several awards and certifications thanks to their exceptional standards.
Conclusion
All these factors constitute a strong reason why you need LED fog lamp for your car. Today, the market is flooded with diverse brands of the LED fog lamp. However, it's important to buy the lamps from a reputed brand like DLAA (leading automotive lighting brand in China). Choosing such a brand with a great amount of experience, expertise, R & D, you can ensure you choose the best fog lamp for your cars.