Earlier two types of lights were commonly used in most of the automobile vehicles including headlights and tail lights. But in modern cars various types of lights are used. All of these lights are important for the safety of the car as well as its passengers and driver as every light is used for a different purpose. However, it is difficult for an average driver to tell the exact purpose of each light.
Moreover, it is difficult to find fog lights or driving lights for cars as various types of lights are available in the market. Many companies manufacture LED driving lights, daytime running lights and fog lights in similar shapes and designs even of their purposes are quite different.
In this situation it becomes necessary to know the difference between the fog lights and driving lights. But before discussing the difference between these two auto lights you must now them individually.
Driving Lights
The lights that include a straight but narrow beam and are installed on the front side of the car or other similar vehicles like SUV or pickup trucks etc are known as driving lights for cars. They are normally used to spot obstacles from a distance and used with high-beam headlights of your vehicle. They come in white light because as compared to red or yellow light white light is more powerful. For that reason most companies manufacture LED driving lights. Along with high beam headlights driving lights are switched on to produce light in a rectangular pattern that can extend beyond the pattern of headlights.
Use of driving lights
Driving lights are normally used by the drivers while traversing dark, driving on deserted roads in country-side or off-roading so that the design of the beam of this light can help them to see on the side of the road as well as down the road further. These lights can illuminate the farther part of the road that has to be traversed by the driver due to its powerful beam. However, these lights is that they can distract the oncoming traffic because they are very bright. So, driving lights for cars should be used while driving on remote roads, on unlit highways or with limited visibility at high speeds. But you can be penalized in many countries for improper use of driving lights.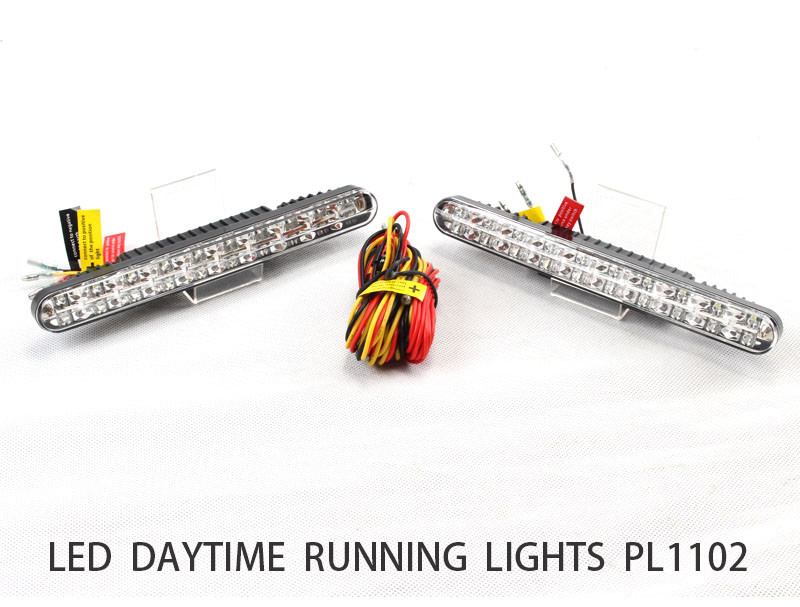 Fog Lights
The lights used to see through severely thick fog are known as Fog lights. Drivers can also use these lights while driving in very limited visibility conditions. There is no similarity between standard headlights and fog lights as the shape of the beam of these lights is unique. In order to allow the drivers to see through fog, snow or rain fog lights produce wide and short light beam. They are normally installed on the lower front part of the car like near the bumper.

Use of fog lights
The beams of fog lights are unique as they look like narrow bars so that they can directly illuminate ground in front of your car so that they can go through even the dense fog and you can easily see the edges and surface of the road and stay within your lane on the road. You can also use fog lights along with your standard headlights when you have to drive in very limited visibility conditions. Sometimes fog lights do not provide bright light as expected. It can be due to some defect in their design. So you should choose fog lights very carefully.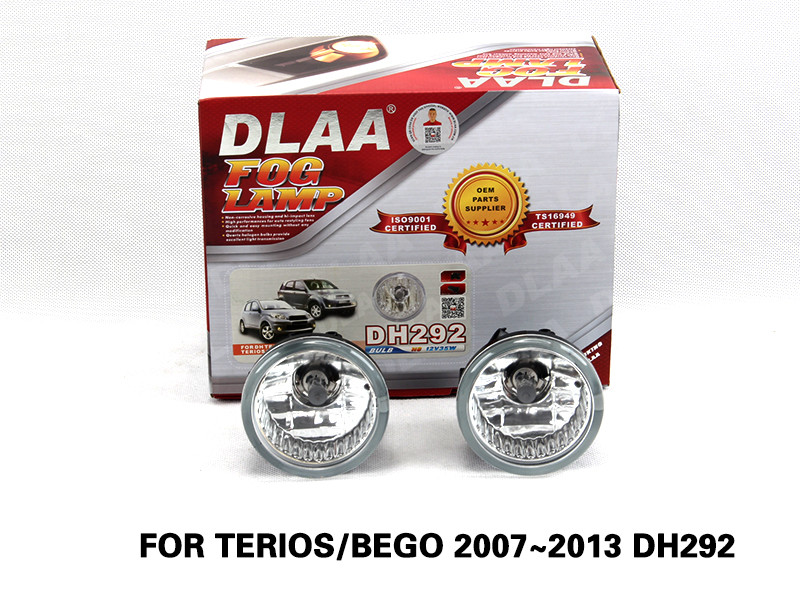 Main differences between driving lights and fog lights
Driving lights are normally used to support the high beam headlights as well as to illuminate frontward of the car or other vehicles whereas fog lights are designed to see through or reflecting the seriously thick fog airborne dust particles and snow etc.
LED driving lights produce powerful white light whereas the light produced by fog lights is both yellow and white in color.
Driving lights are used to avoid any obstacles on the road by viewing them clearly while driving at night. On the other hand, fog lights can be used only in special conditions to see through thick fog, snow, rain and dust particles.
Driving lights are by default installed by the manufacturing company in every vehicle but fog lights are optional and are installed by the users in particular areas according to the conditions of weather in that region
Where to find auto lights?
DLAA is a popular Chinese brand that deals in auto lighting. Our experience of many decades has enabled us to be the top class manufacturer of a wide range of automotive accessories. Our company was founded in 1992 and today over 600 workers are working in it.
DLAA is equipped with the best equipment for researching, testing and producing various types of auto lights like driving lights for cars, and LED driving lights etc. in a comfortable environment. LED light, fog light assembly, LED light bar, and driving lights are some of our main auto products. We can also provide customized services as per the requirements of our customers.
We guarantee to provide you the best quality products in the shortest time with the help of our research, business, production, technology, management, customer service and inspection teams. The entire process of manufacturing auto lights has been divided into independent departments like designing of the mold, designing of the product, development of the mold and manufacturing of the product. Thus we can provide high quality lights to our customers on the basis of our strengths and abilities.